An apprenticeship programme is one of the best ways to have first class on-the-job training and earn a regular wage. With this four-year apprenticeship, you will become a fully qualified heavy vehicle mechanic, with a QQI Level 6 Advanced Craft Certificate in Heavy Vehicle Mechanics. Our apprenticeships are in partnership with SOLAS who are the state agency that oversees the building and development of further education in Ireland. In brief, a qualified HGV technician performs vehicle diagnosis, inspections, repairs and services.
There has never been a more exciting time to join the world of mobility!  Our industry will change dramatically in the coming years with the introduction of "Green Technologies" such as battery electric vehicles, autonomous drive and hydrogen.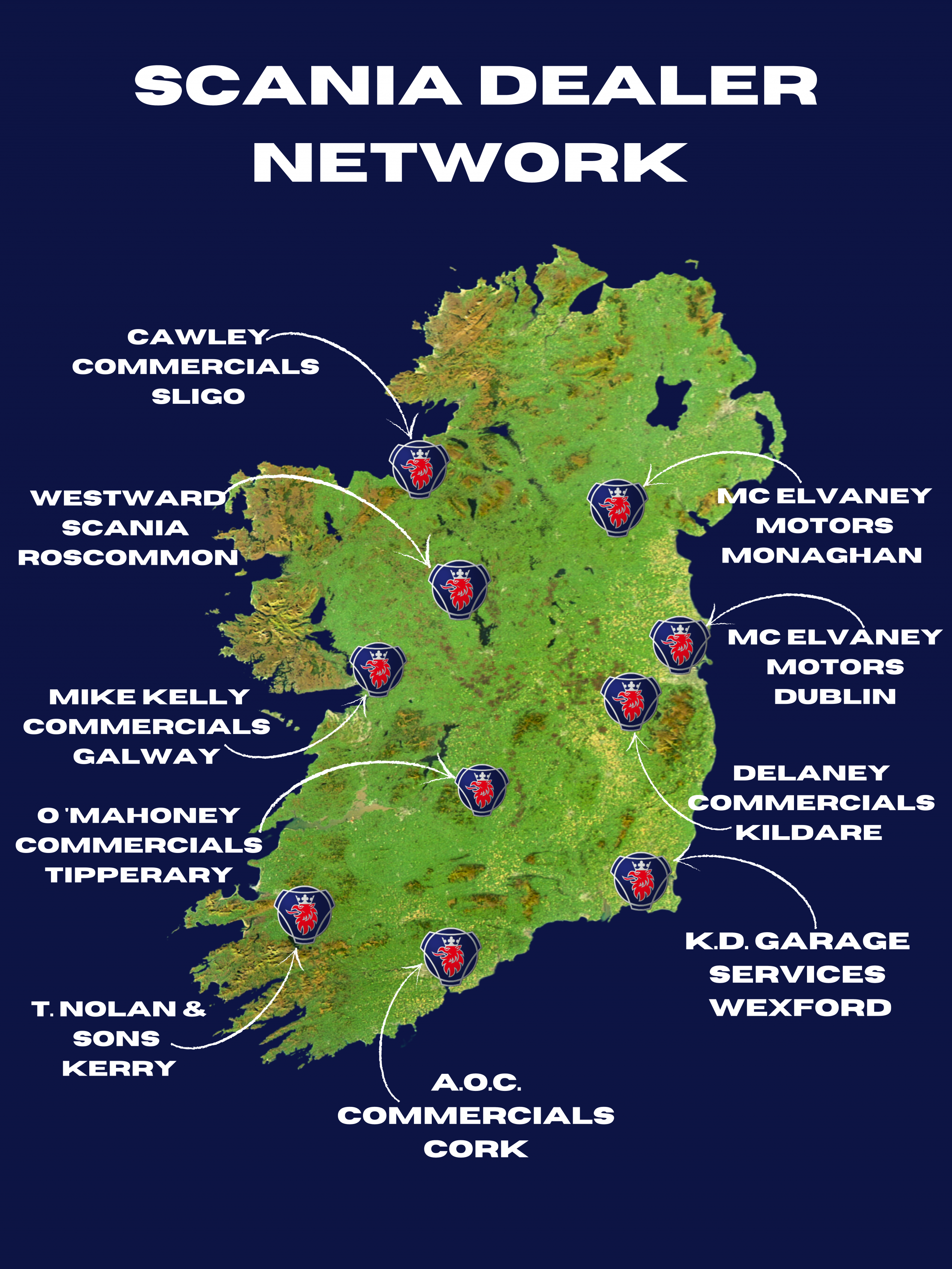 Scania Apprenticeships Ireland
Apply for an apprenticeship through one of our dealers.
Contact details below:
A.O.C. Commercials, Cork                                                +353 (0)21 453 8100
Cawley Commercials, Sligo                                              +353 (0)71 916 9555
Delaney Commercials, Kildare                                        +353(0)45 87 99 32
K.D. Garage Services, Wexford                                       +353 (0)53 914 5554
Mc Elvaney Motors, Dublin                                              +353 (0)1 836 10 44
Mc Elvaney Motors, Monaghan                                      +3534781596
Mike Kelly Commercials, Galway                                   +353 91778880
O'Mahoney Commercials, Tipperary                             +353 (0)504 242 90
T. Nolan & Sons, Kerry                                                       +353 (0)667141140
Westward Scania, Roscommon                                     +353 (0)71 9634 500