Westward Scania retail sell to many hauliers operating locally in tasks such as Timber transport, Refuse collection, and Milk collection. When we specify a Scania truck for regional work, we give special consideration to the tough operating conditions you work in and the service support that you will need.
Uptime
Westward Scania know that your business belongs on the road. Through our maintenance plans, vast workshop experience and wealth of knowledge of the truck industry we strive to keep you on the road ALWAYS.
Reliability
Time is what makes your business tick. That's why Westward is dedicated to helping you perfect your transport buisness. Just-in-time and every time, reliable vehicles and predictable costs mean that your business is always up to speed.
Payload
From chilled and perishable products to livestock and everything in between. Westward Scania strive to understand your pay load and work closely with you to tailor a truck suitable to your needs.
Configurator
Why not take the opportunity to specify your ultimate regional truck. We can then discuss the specification with you to optimize it for your needs.
Tailored for every need
Westward understands that the customers' business is more than just 'freight'. Each specialised operation requires a truck specifically tailored for the assignment.
See Design
As mentioned in our previous post. If you want to get up close and personal with this 730, you can view it at the Kiernan Milling stand at the 2019 Ploughing Championship. The Kiernan Milling stand is located at Block 3, Row 5, Stand 113,.

Posted by Westward Scania on Monday, September 16, 2019
Long term Profitability
Carry more, both there and back – the aim is always perfect payload optimisation. But with tougher competition and tighter margins, it's s a real challenge. Westward Scania offers tailor-made solutions that always get you the best results.
Read More
Our new XT 8x4 demo at work in Kerrigan Quarries, Dromahair, Leitrim.https://www.facebook.com/kerriganquarries/

Posted by Westward Scania on Monday, September 3, 2018
Driver Training & Coaching
When you purchase a truck from Westward Scania, driver training, driver coaching and vehicle fuel reports are all included in the price. A premium product demands a premium service.
See Design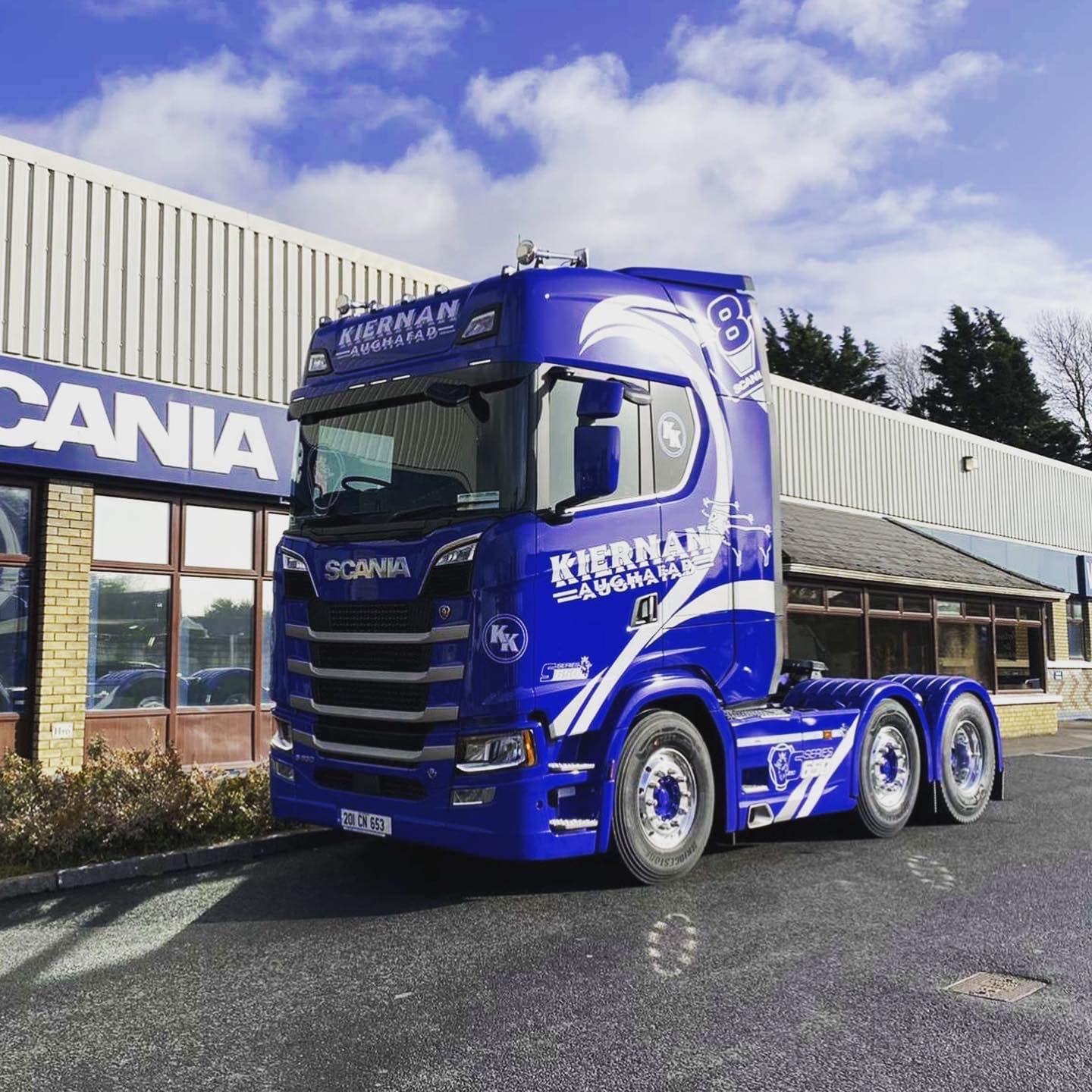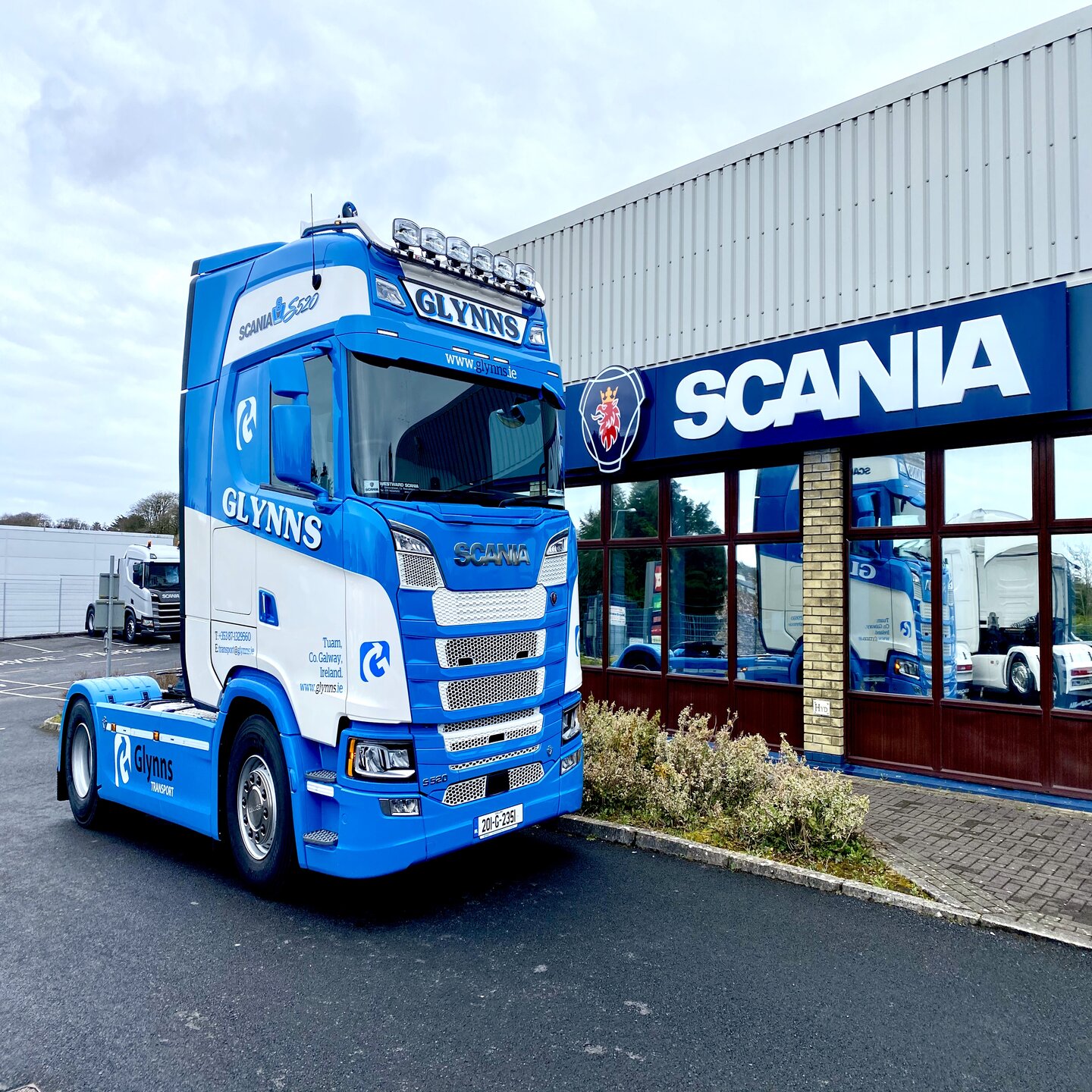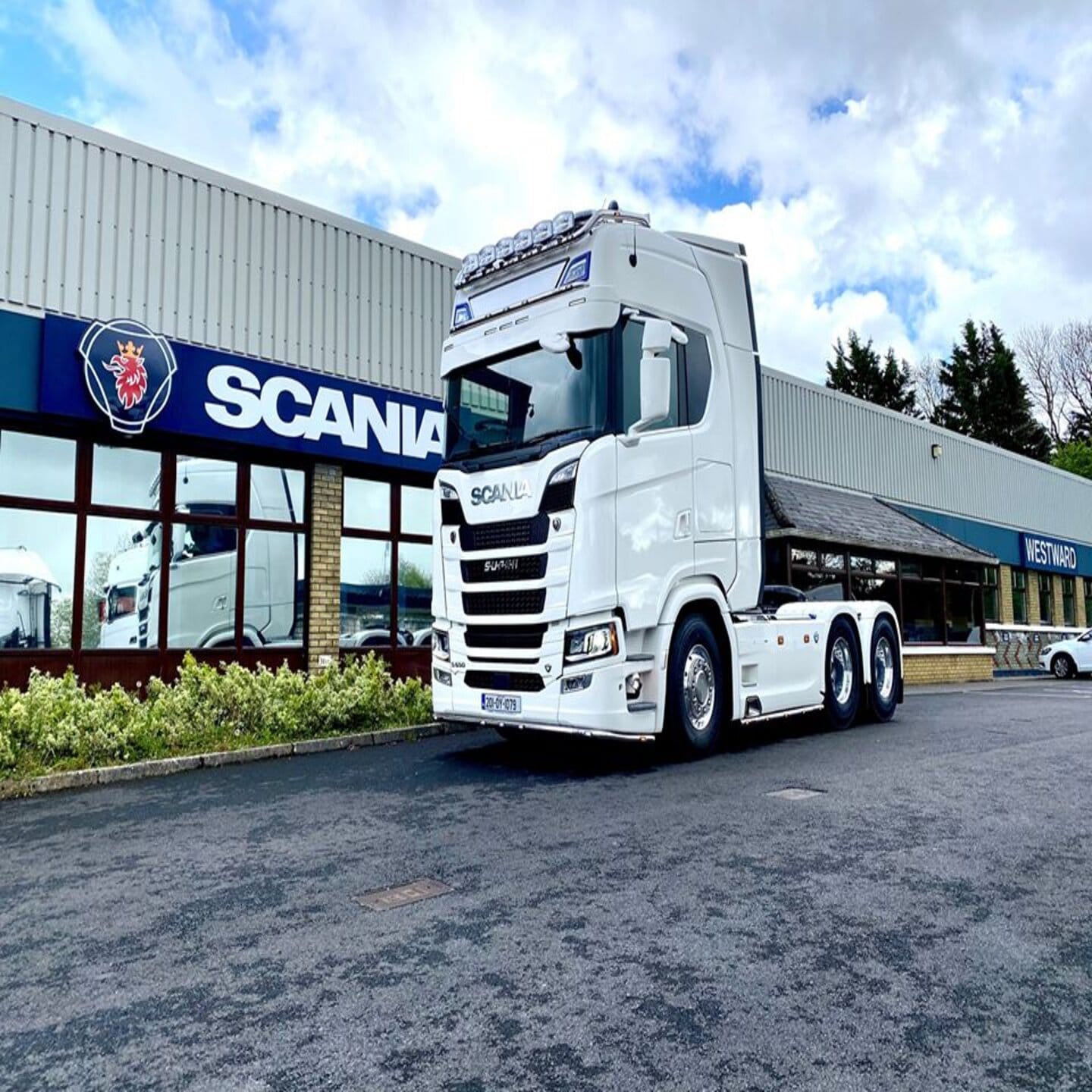 Kiernan's Scania S650 Twin-steer that operates Locally transporting  animal feed and livestock throughout the midlands and border counties.
Padraig Gylnns Scania S520 4 X 2 Finished in Glynns distinctive Livery
Grennan's  Scania  S650 6 X 2 that will be used to transport animal Feed throughout the farms of the midland counties.
Configure your Truck
BUILT FOR IRELAND
From the strong economical engines to advanced brake performance, Scania's regional trucks are designed to work for you. With the new truck generation Scania has made major improvements in interior space, vision and safety making this the perfect truck for your local operation.
Configure your Truck
finance options
Always seeking innovative ways to adapt and improve, we understand that you need a partner that can offer industry knowledge and expertise.
We can provide flexible financing tailored to your needs, providing predictable costs and manageable risks – over the entire lifecycle of your vehicle.
Tomas Gannon
Mobile: +353 83 1700789
tomas.gannon@scania.com
Stephen Paul
Mobile: +353 87 6366284
stephen.paul@scania.com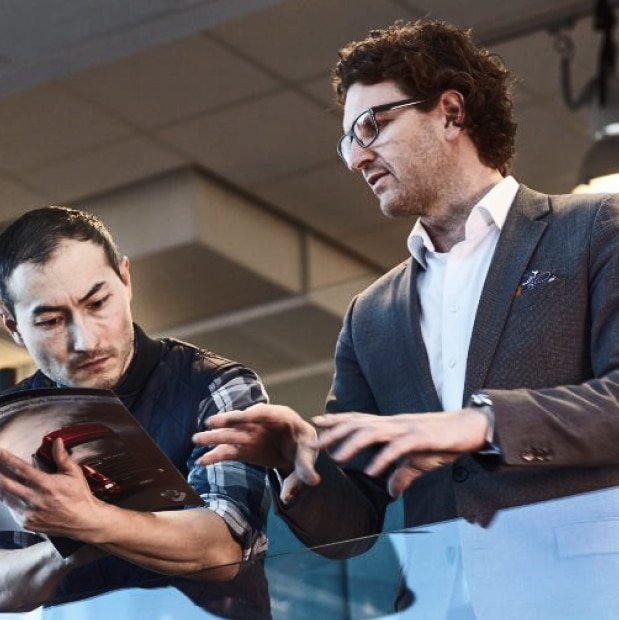 Maintenance Plans
Westward Scania has recently introduced maintenance with flexible plans tailored to fit your operational needs. Each plan maximises business efficiency and availability whatever your application. Instead of service based on set mileage, our connected services allows our workshop to manage and schedule maintenance activities at a time that suits you.