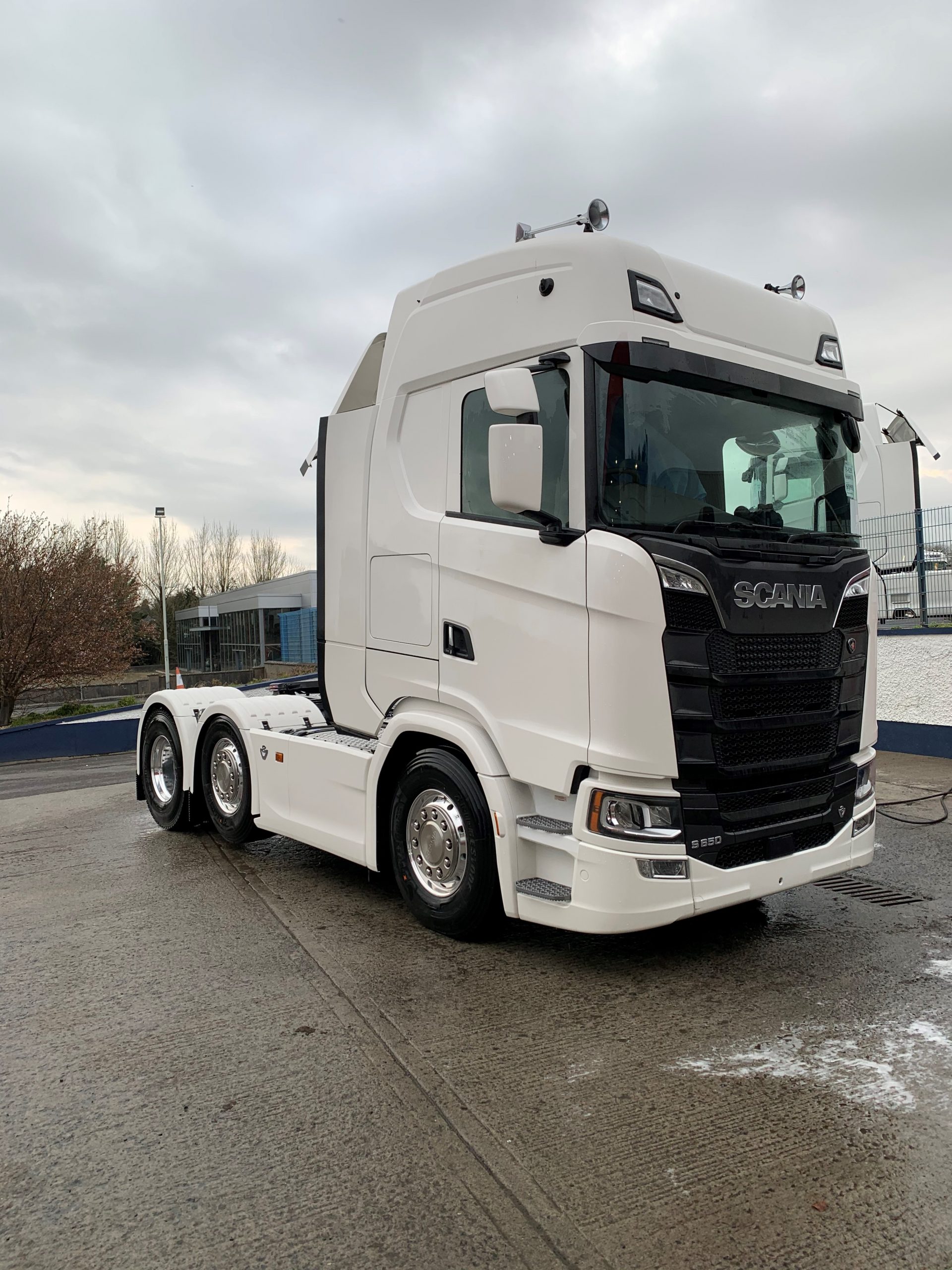 You may think when a truck is sold, we just "forget" about it as soon as it is delivered to the customer. This is very far from the truth. As with any product that is for sale, it must meet certain safety and performance standards.  A truck has many moving parts, and a lot is expected of it, often covering 150,000km or more in its first year and carrying heavy loads. When we take delivery of a truck it comes in a transportation state and not fully ready for the road!
Our workshop technicians carry out a PDI (pre-delivery inspection) on the new truck, an important step to ensure everything is in working order before it reaches our customers. In the case of a rigid truck with a body, this process is lengthened as our Scania technicians have to inspect the body of the new truck as well as the Scania chassis and make sure that all interfaces are correct. When all these checks are complete and our workshop is happy the truck meets all safety and performance requirements, it is then ready to exit our gates with the happy customer.
6 Week Check:
After 6 weeks or 10,000km (whichever falls first), we recall the truck to our workshop to carry out its first inspection. This is mainly a safety check but can include software updates. Items such as tyres, suspension, exhaust, lights, engine, and gearbox are checked to ensure they are in good working order. The experienced eye of our technicians ensures your vehicle gets a thorough inspection to ensure you are safe, comfortable, and happy in your new Scania.
Call our workshop today if you would like to book a CVRT test or for any HGV maintenance you require. Follow us on our Facebook, Instagram, and Twitter for more regular updates. Why not have a read of Some of our previous articles?
The Importance of the First inspection