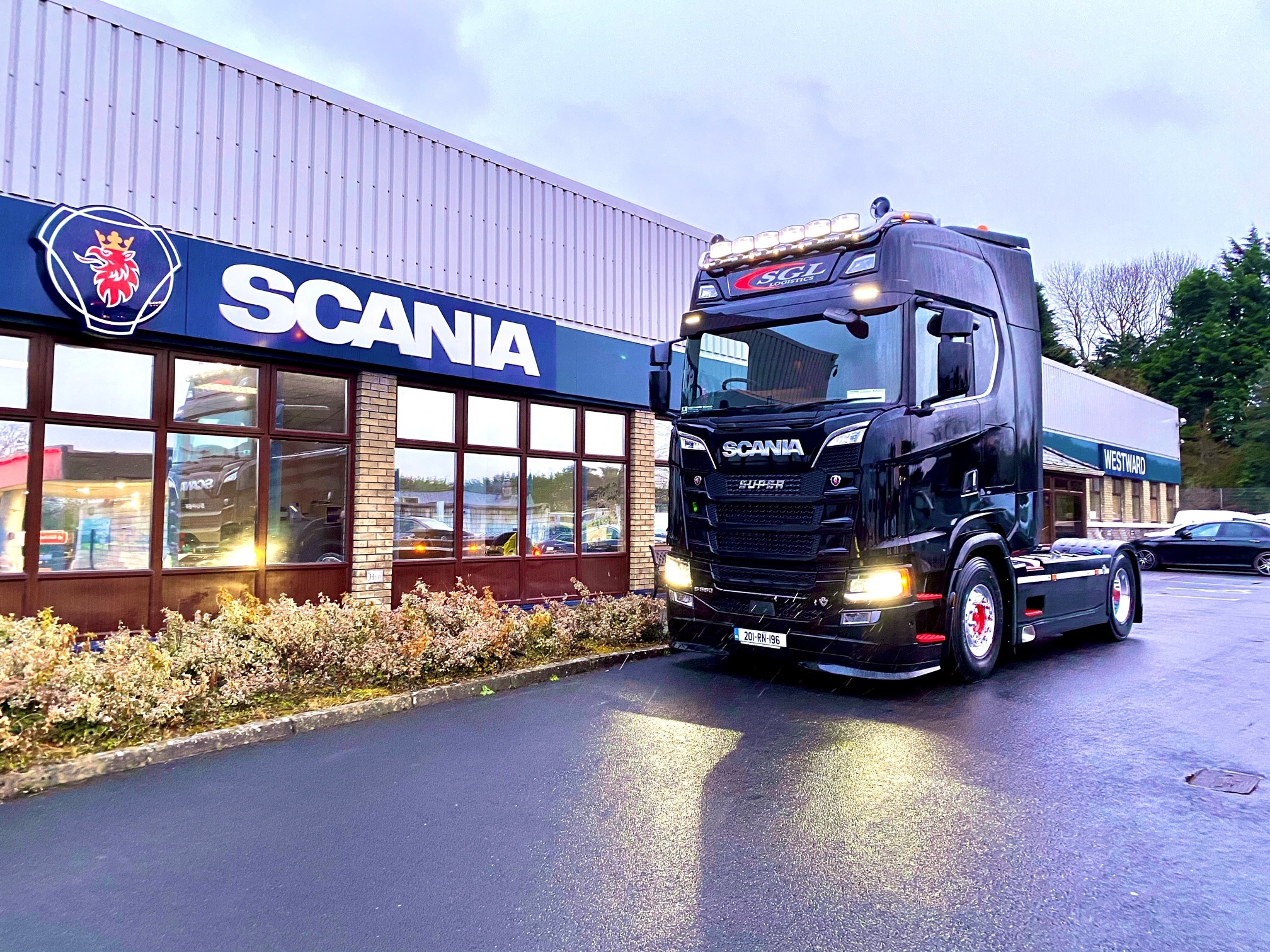 Yesterday, our Managing Director Joe Crann spoke to RTE's Fiona Alston as part of their Boost My Business initiative. Here is a copy of the interview:
Strokestown, Co. Roscommon is home to Westward Scania – importers, distributors and dealers of Scania trucks and coaches since 1976.
"We are one of the largest private importers of Scania products in Europe," says Joe Crann. "They mostly own their own network throughout Europe, but we've remained as a private company."
The company, which was founded in 1959, has seen more than its fair share of global economic issues so when the country shut down in March this year it was just another bump in the road.
Fortunately, business did not grind to a complete halt for Crann. The workshop and parts sales were deemed an essential business to transportation to keep trucks on the road.
"I worked from home and a lot of the staff working in sales were working from home – probably not having a lot to do most of the time," he continues, "but the guys in the workshop were busy because trucks kept running – we could see that about 60% of hauliers were still running and were doing about 60- 70% of their normal mileage."
With around 30% of the heavy truck market in Ireland, they did feel the pinch at the construction sites. "Trucks are very different to cars – the volumes sold are a lot smaller, but then naturally, they're a lot more expensive to buy – it's a much smaller market," he explains.
One industry that has been greatly impacted by Covid is the coach industry. "The tour coach industry is absolutely on it's knees. There are customers with maybe sixty or more coaches parked up," says Crann.
"The only coaches really running on the roads today are Bus Éireann, they are probably our single biggest customer. They're still running as a public service, but the private guys are absolutely in a terrible state," he adds.
Sales had pretty much ground to a halt but slowly things are starting to pick up for that arm of Westward Scania. "We're getting reasonable inquiries for the new year and we have ordered stock in from Sweden," says Crann. "Look, we're hopeful – I mean, we're hopeful that we don't go backwards."
While many companies in the Connacht area are still awaiting decent broadband infrastructure, Crann had found himself very grateful of his ability to avail of a good connection in their rural location in the small town of Strokestown.
"All our staff have remained working. We still have some staff that we're allowing to do some work at home," says Crann.
With poor broadband in the area they had invested heavily in their IT and broadband. "If we hadn't done that, we would have really struggled and I suppose we were fortunate that we're big enough we could afford to do that. It is definitely an issue for a lot of small businesses. It's something that really does need to be focused on by the Government. They need to make sure that the broadband rollout is carried through now more than ever," he adds.