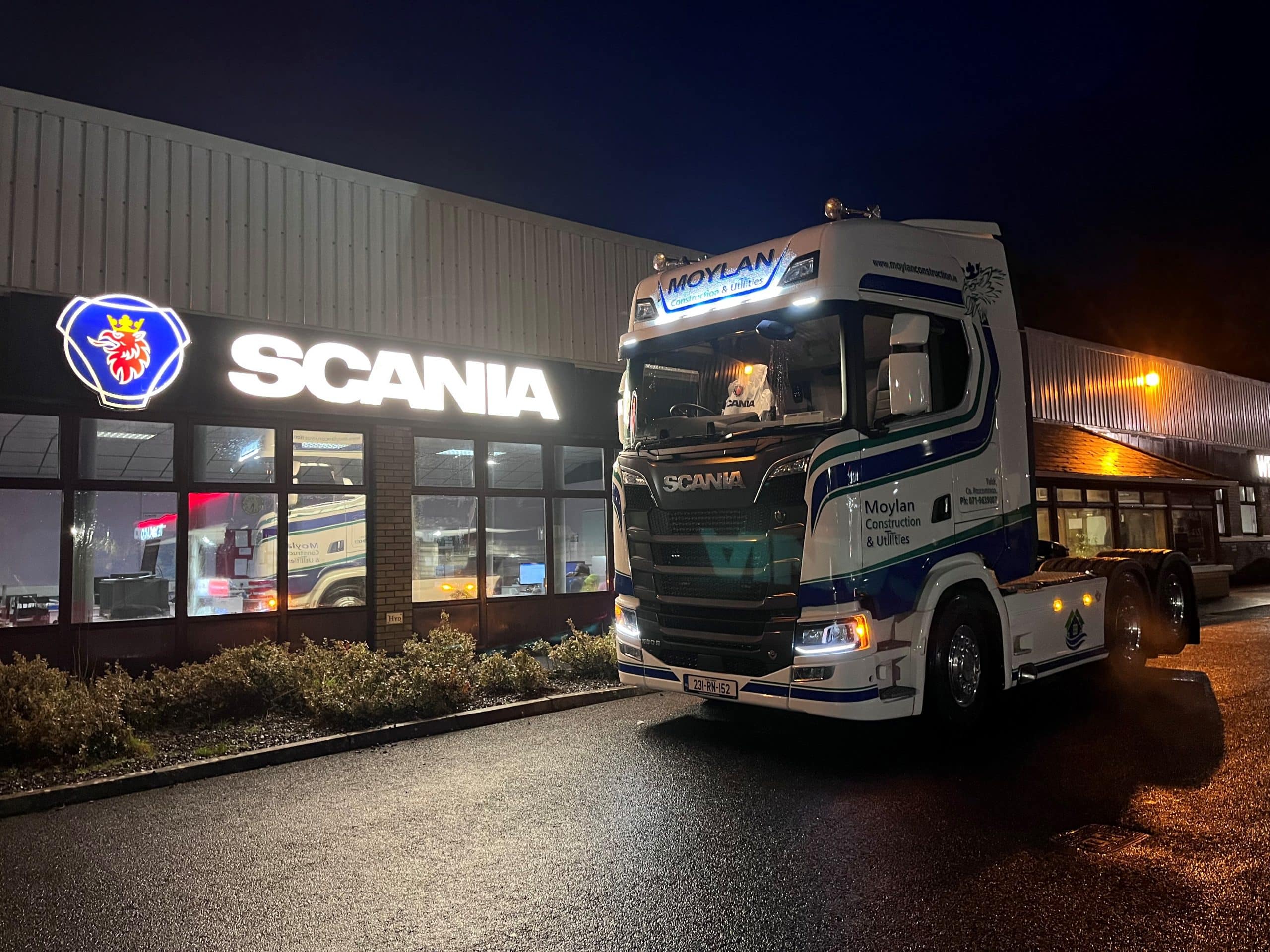 Beirne Express Freight is a family-run business specializing in National & International Haulage. This new Scania 660 S series adds to an already impressive fleet. This Scania S cab, has all the driver comforts needed for doing trips across Ireland, the UK & Europe. A huge thank you to the Martin and all the Beirne family for their continued business and support over the years.
Moylan Construction & Utilities is a family-run business located in Tulsk, Co.Roscommon.  With a total distance of 7 miles between Westward and Moylan construction, they become our nearest-ever sale of the New Generation Scania. Best wishes to Paul and all the Moylan family with the new V8 and we wish them every success with the new Scania.
Pictured below is Paul Moylan collecting the Keys of his new Scania off Eric Treacy.