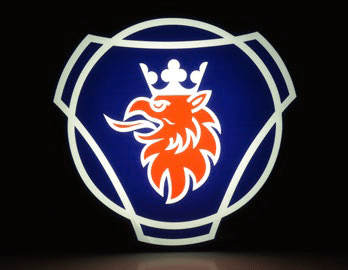 Role Description
Job Title:
Warranty Controller
Also known as:
Warranty Claims Controller
Reports To:
After Sales Manager
Organisation Structure:
Scania Ireland Distributor
Note: This job description lists the main functions required to be performed by the employee. It is not designed to be a comprehensive list of all duties, responsibilities, and qualifications required of the employee.
Company Profile                                                                                                                                
Westward Scania is based in Strokestown since 1959 and is the distributor of Scania products in the Republic of Ireland since 1976. Scania is a leading manufacturer of heavy trucks, bus & coaches and Scania Power Solutions engines. In addition Scania offers and sells a broad range of service related products and financial services.
Role Summary                                                                                                                                   
Reporting to the Aftersales Manager, the successful candidate will take responsibility for the Warranty function monitoring compliance with all Scania warranty standards. This person will be responsible for analysing warranty claims, governance, investigations and communication between Scania HQ and our dealer network.
Essential Duties and Job  Responsibilities
To perform this job successfully, an individual must be able to perform each of the  following essential duties satisfactorily.
Ensure all dealers meet Scania's warranty standards.
Communicating with our dealer network on any updates to policies and procedures relating to warranty.
Controlling, analysing and reporting of costs and trends.
Vigilantly reviewing and processing claims on a daily basis.
Training dealer staff on Warranty manual, systems and procedures.
Travel to and audit each dealer on a yearly basis to ensure compliance to the warranty procedures and manual.
Liaise with our regional warranty manager on claims, issues and market reports.
Maintain NSAI and CVRT standards for yearly auditing.
The successful candidate will ideally:
Have good I.T. skills to include analysis and reporting of data.
Possess a high level of attention to detail.
Exhibit excellent communication skills and interpersonal skills.
Have the ability to negotiate to achieve successful outcomes.
Be efficient, with good administrative and organisational skills.
Be flexible in their approach to work.
Have a positive, enthusiastic, can-do attitude and work well as part of a team.
Have a full, valid driving licence.
Be willing to travel to Dealer Branches and Scania Sweden when necessary
Competitive remuneration package and benefits available to the successful candidate.
Closing date for applications is: 8th October 2022.