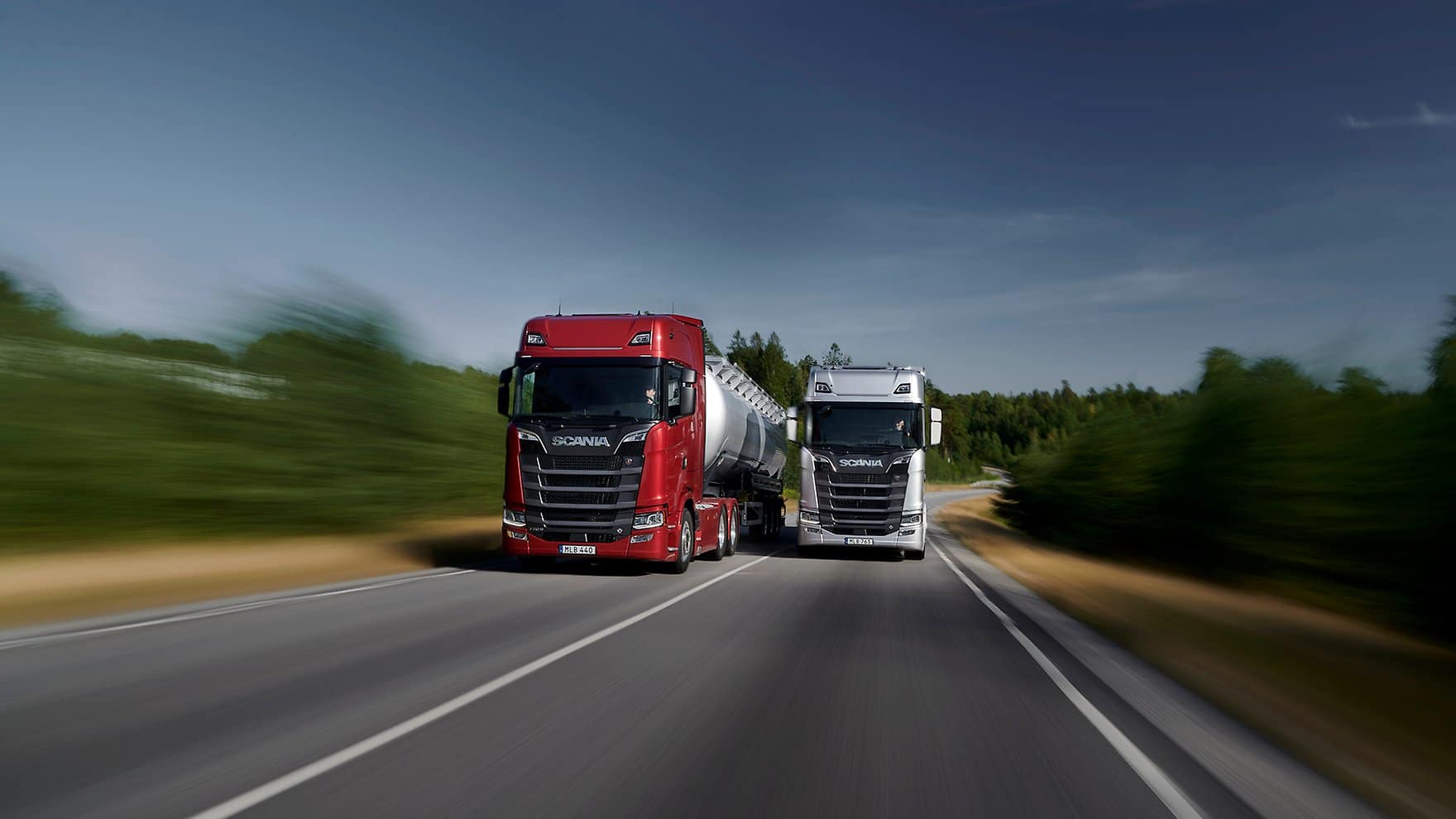 Scania New V8 engines offer record level power and vastly improved fuel efficiency. The new V8 engines can reduce fuel consumption by up to 3%. There are also potential fuel savings with the new G33 gearbox range in combination with new rear axle ratios. This provides real savings for the haulier and the environment.
Four new V8 engines with fuel savings of up to 3%
530, 590, 660 and 770 are industry leading V8 engines (2800 – 3700Nm Torque)
New faster rear axle ratios make these engines the most energy efficient ever by Scania
Low internal friction, updated Turbocharger and smart auxiliaries
Updated after treatment system
Alternative fuels; HVO possible on all new V8's, Biodiesel available on the 590HP.
Driveline weight savings
"While shifting to fossil-free transports, we all must do everything to improve our current solutions," says Alexander Vlaskamp, Executive Vice President, Head of Sales and Marketing at Scania.
The fuel savings are the result of extensive fine-tuning and development by Scania engineers. The 70 new engine parts help reduce internal friction, increase compression ratios and improve the after treatment system. These new engines are complimented by a new and powerful engine management system.
For more information on the new V8 range available from Westward Scania, contact:
Kevin on 071 9634504 or kevin.concannon@westwardscania.ie
Eric on 071 9634573 or eric.treacy@westwardscania.ie
Westward Scania also have a great range of V8 merchandise, click here to have a look.