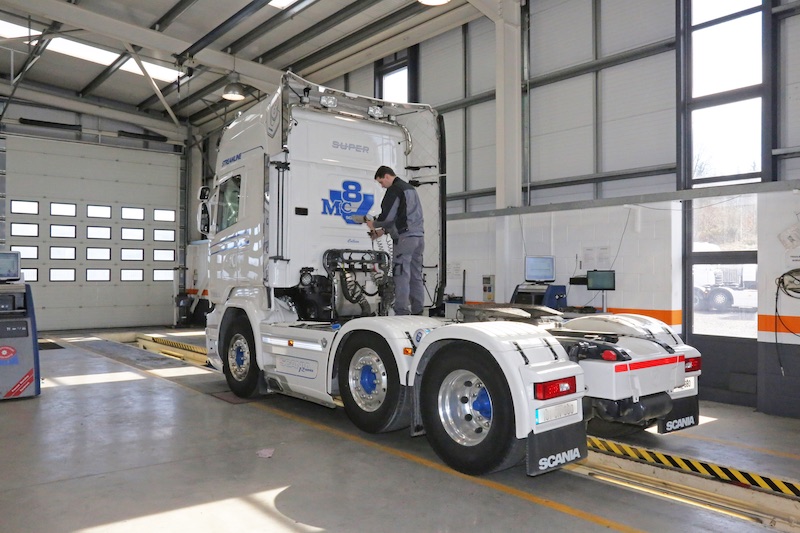 Some good news! We are delighted to announce is that our Strokestown CVRT Test centre is returning to full operating capacity as of Monday the 15th. June, 2020. We will be commencing all CVRT Testing, ADR testing and Type approval testing from Monday. We have taken a number of provisions to ensure the safety of our staff and customers, so if you are on-site please adhere to protocols we have in place. As you can appreciate there will be a backlog of vehicles to be tested. Please call Jane or Cathal on 07196-34542 (with your Reg Number) and we can decide on a date to get your vehicle tested.
About our Facility:
We have a purpose-built CVRT Testing Centre on our premises in Strokestown operated by fully qualified CVRT testers. The state of the art testing facility has two light vehicle testing bays and one heavy good vehicles (HGV) bay. All of the testing bays are fitted with the very latest in computerized testing equipment, which complies with the latest EU regulations. We are also approved for Whole Vehicle Type Approval and ADR testing.
Click here to go on to the CVRT page of our website.